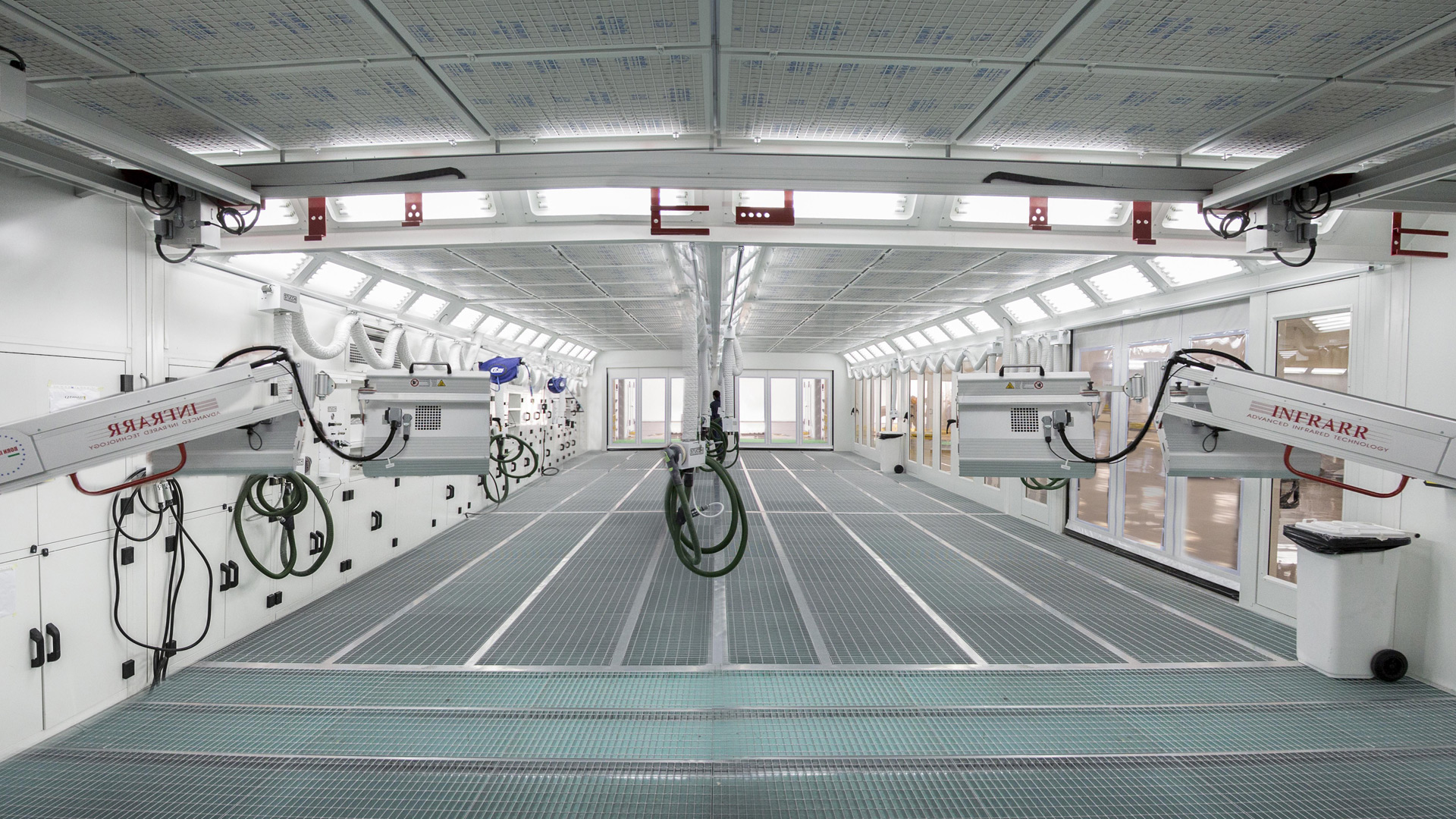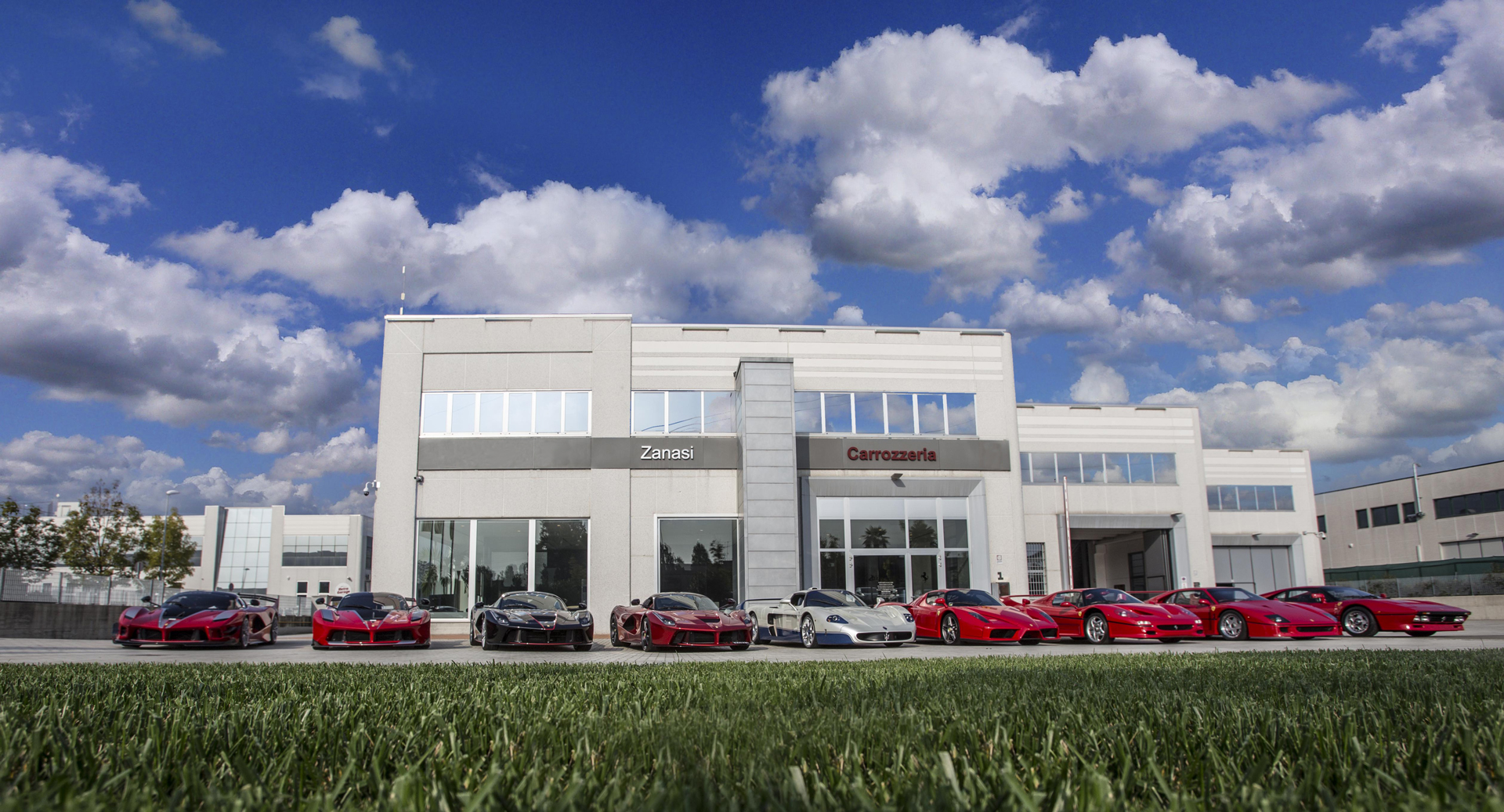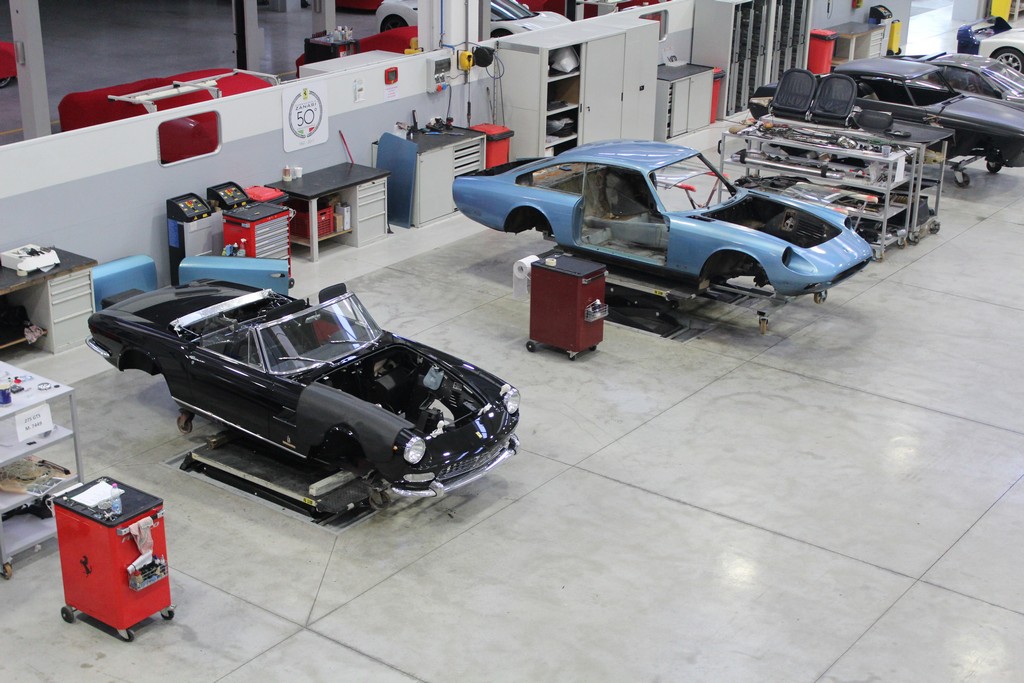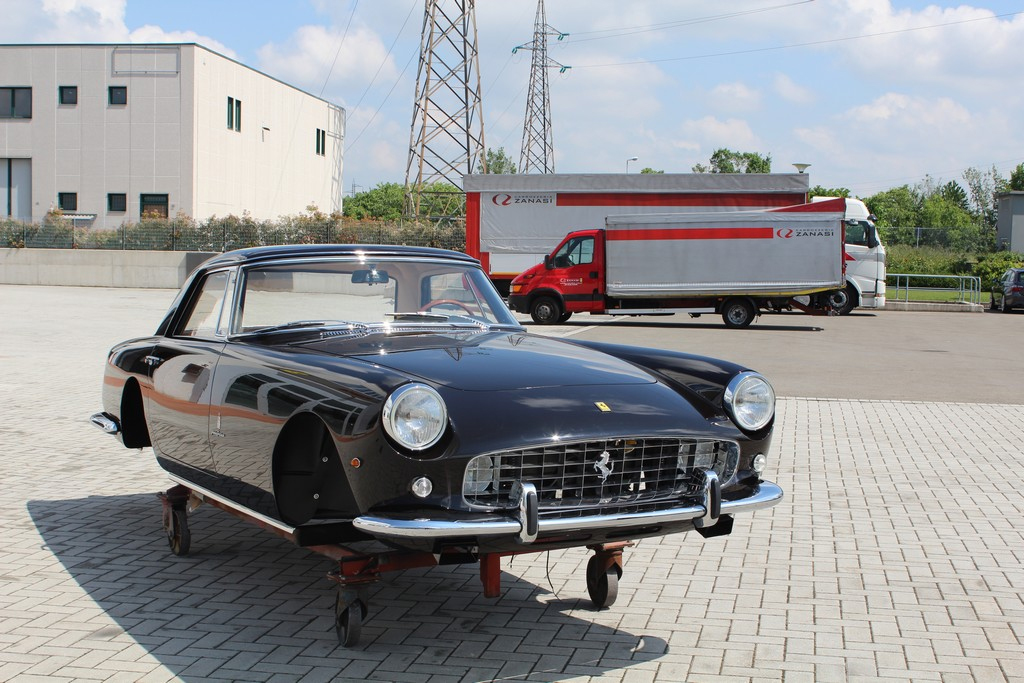 Carrozzeria Zanasi Maranello
The company
The story of Carrozzeria Zanasi in Maranello is entirely linked to Ferrari.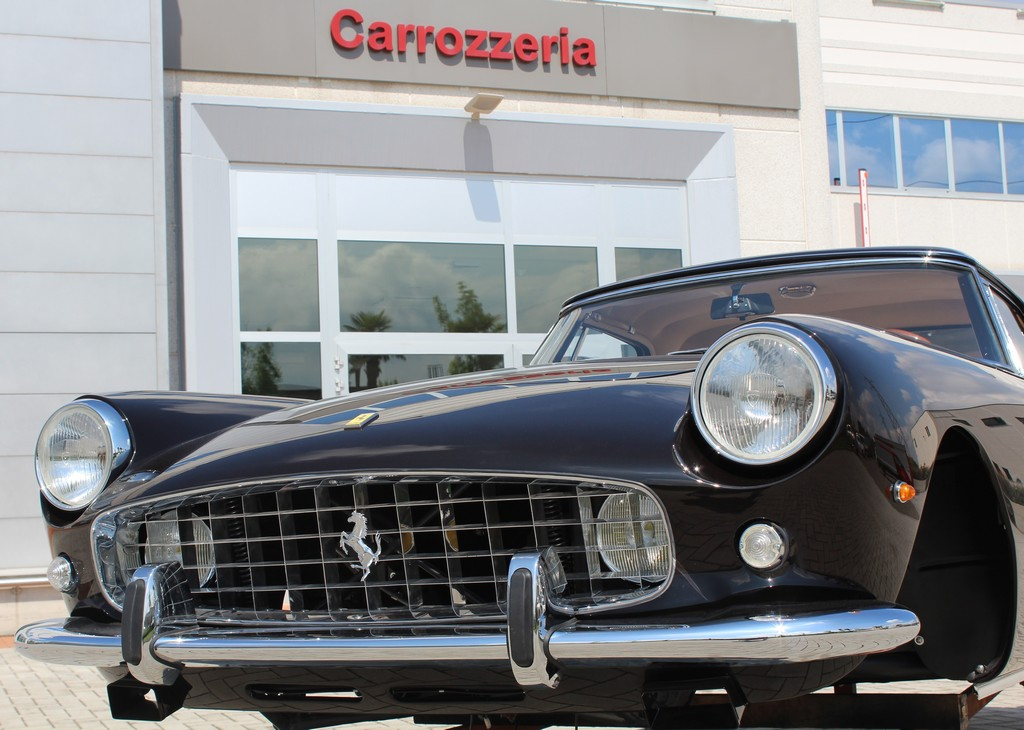 A combination that begins in 1964 when Enzo Ferrari , who needs skilled professionals to repair his cars, asked for the availability of Umberto Zanasi , a young and talented coachbuilder of the place. It involved working from late evening until late at night: the repairs had to be done in a workmanlike manner and overcome the unquestionable judgment of the Drake. The pieces, in those years, were finished by hammer and Zanasi, an excellent sheet metal maker, chiseled with the precision and class of a sculptor so as to earn the Commendatore's complete trust.
But the real turning point will take place in 1970 with the entry into the company of the sheet metal worker Sergio Martinelli and the painter Adriano Giusti.
In that same period, the Scaglietti body shop of Modena stopped repairing the production cars of Ferrari customers who, to a large extent, will pass to Zanasi. At the same time, the Maranello-based car manufacturer will grant official recognition and the part-time relationship that began a long time ago and based on the mutual esteem of Ferrari and Zanasi, will in effect become a real industrial partnership.
Carrozzeria Zanasi today has five production plants, both in Maranello with fifteen employees, to which the partners and Marco Zanasi , son of the founder, must be added.
Products and Services
Carrozzeria Zanasi has five painting ovens; of three Car Bench body check benches, one of which is specific for aluminum structures (Ferrari 360 Modena) tester for specific checks on Ferrari bodywork ; Original templates of the house for "state of the art" repairs; test benches and, if necessary, original drawings.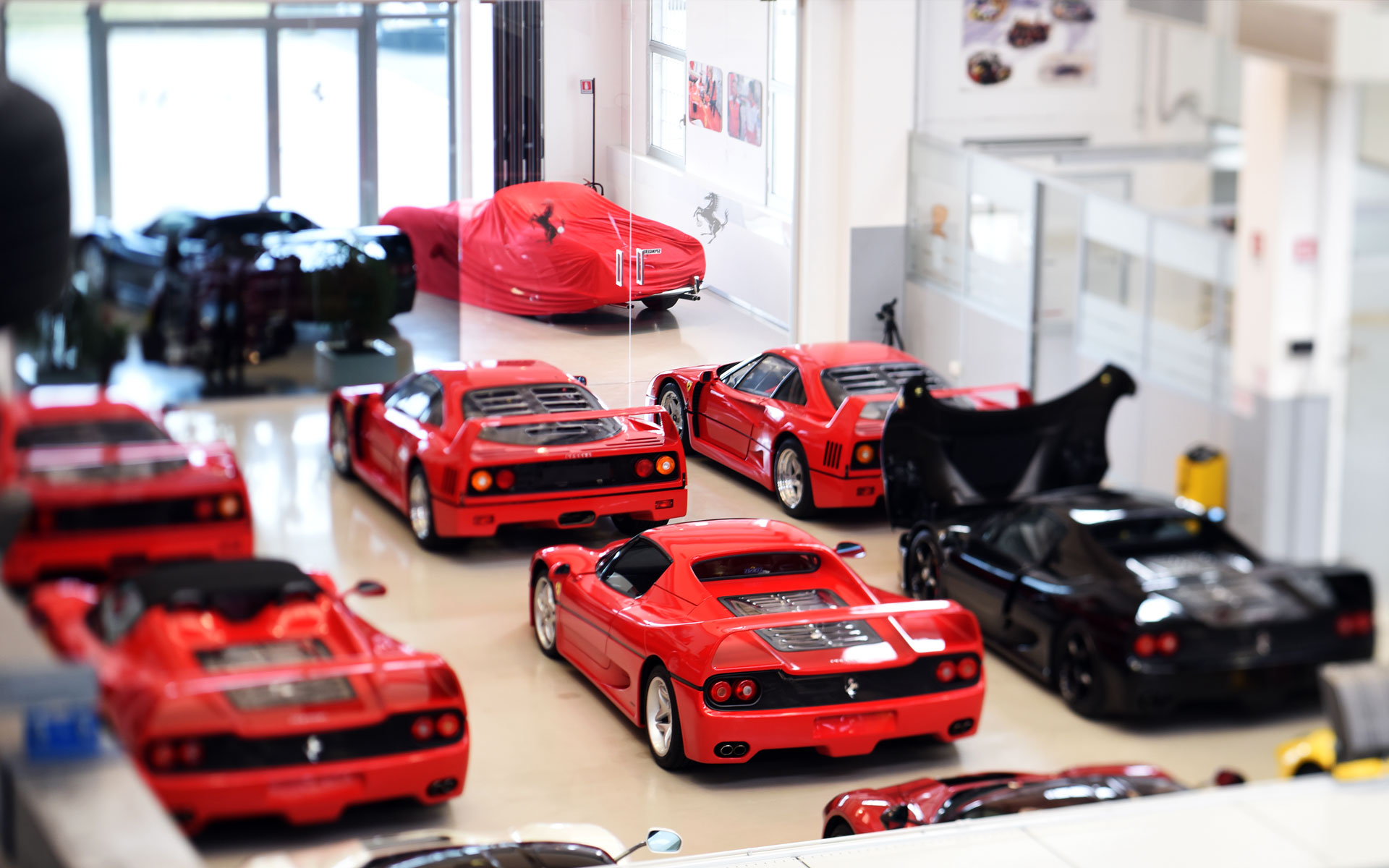 Only the authorized Ferrari body shops (in Emilia Romagna there are only two), can have similar equipment.
Zanasi customers come from all over the world with historic or recently produced cars, slightly damaged or semi-destroyed with the certainty of getting their car back in perfect condition. The Zanasi body shop, in fact, has a well-stocked spare parts warehouse for every type of Ferrari marketed even with unobtainable pieces by Pininfarina.
To the most demanding customers it is able to provide customized solutions with original accessories such as wheels, seats, carbon interiors, etc … The range of colors is almost complete.
The absolute experience and professional ability of the Zanasi bodywork men is still at the service of the same house of the Reds today, even for the Formula One cars. In 1993, as a seal of this relationship, Carrozzeria Zanasi bought Michele Alboreto's single-seater, which makes a fine show of itself at the entrance to the body shop; In fact, all the greatest champions who have succeeded in driving the cars of the pony, from Gilles Villeneuve to Michael Schumacher, entrusted themselves to Zanasi's "care".
Contacts
For info: Carrozzeria Zanasi & C. S.n.c. Via Farina, 31, 41053 Maranello MO ITALY Tel: 0536 / 941018 Fax: 0536/ 940855